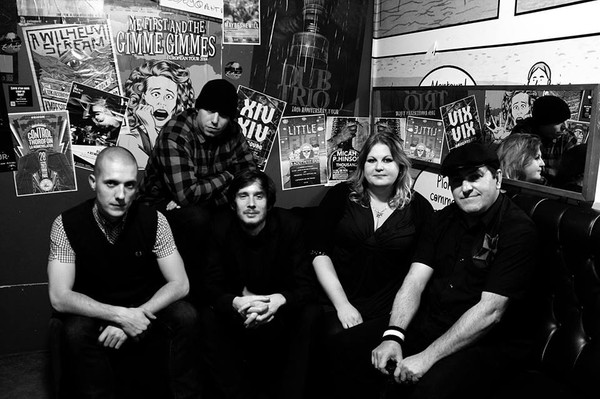 Formed in 2014 in the Eastern outskirts of Paris, The Mercenaries is a Punk Rock tasting band with strong hints of Ska / Rocksteady and flavours of The Clash, The Specials, Rancid and The Distillers.
Composed of five musicians with solid background, coming from bands of Paris and its surroundings, The Mercenaries arrive on stage like a cannonball.
The frontline is held by a mixed-gender vocal duo: Loki (vocals + guitar) and Bad Ness, while the remainder of the regiment bombards with heavy machinery (bass, drums and keyboard) from the rear line.
This fierce and generous stage band has had, during its two years of existence, the opportunity to share the bill with quite a few French and international bands: The Aggrolites, Mad Caddies, The Interrupters, Union Jack, The Virus, Moscow Death Brigade, Authority Zero, Two tone club, Red City Radio, Los Fastidios, NH3, Sonic boom six.
A first 6-tracks EP was released in October 2014 and was very well received by the public, the media and the professionals.
The Mercenaries' first album is now recorded and will be released in November 2016. It offers twelve well-balanced tracks for 36 minutes of supercharged Punk Rocksteady, all in English, with quality songwriting that makes these songs go right under your skin!
[Websites]
Facebook Profile
Bandcamp Profile